MODERN RUSTIC HOMES
Partner with our award winning team to design and build the home you envision
Enduring Quality Finishes

A Partnership That Pleases
Communication, convenience, and confidence,
building the home you want
• Understanding each other •
• Getting your questions answered •
• Proven craftsmanship •
Award Winning
a mission to become your partner to design and build your home

Bringing luxury and lifestyle to your custom home, nationally published in Log & Timber Home Magazine.

Since 1996, the MRH dynamic duo, Michael & Joe, have been serving their homeowners with personalities as seen on Today's Builder Television Show.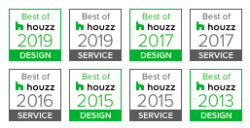 Nationally recognized by Houzz for quality design and service. Houzz Pro software is trusted by 2.5 million+ contractors & design pros.