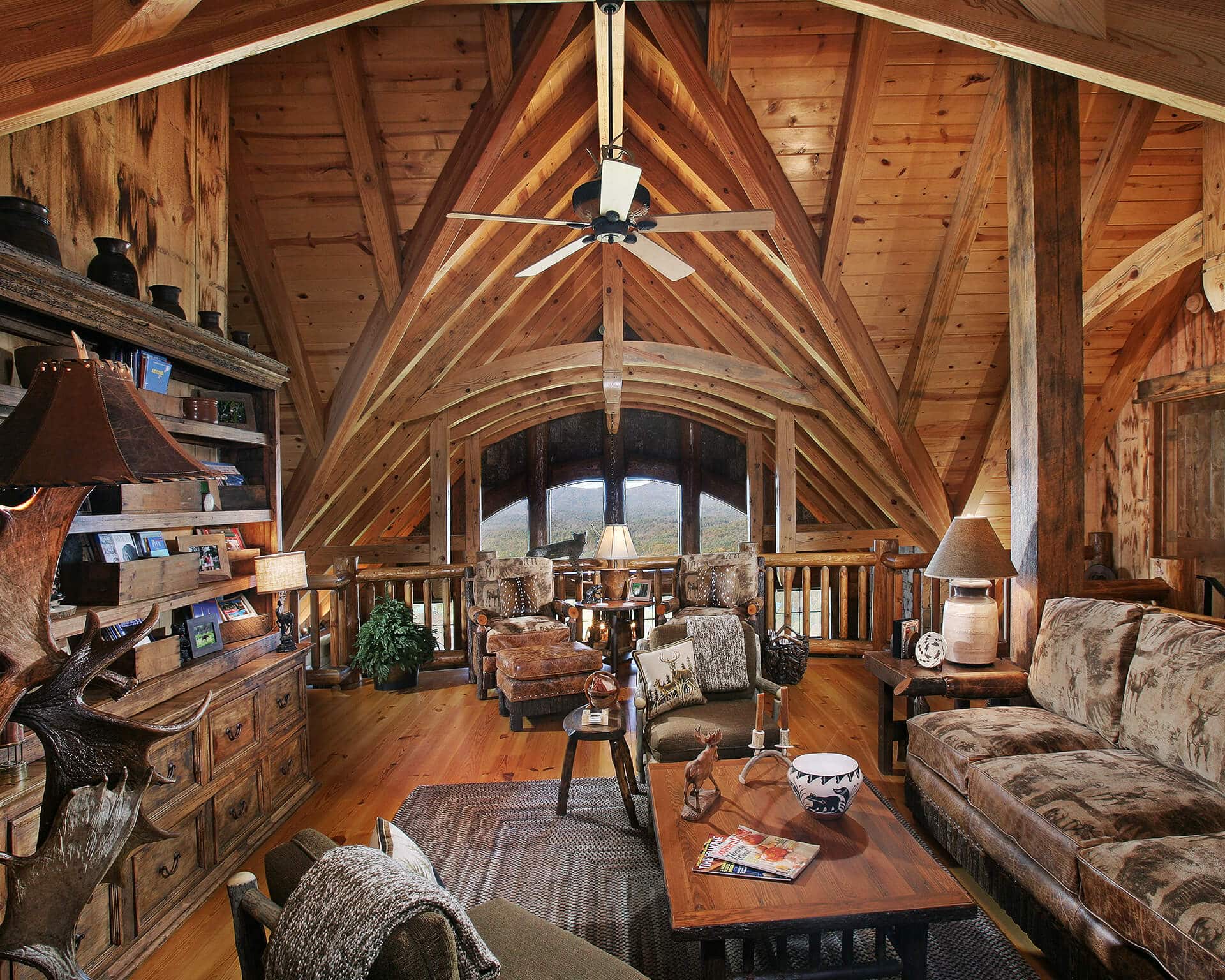 It's all about the lifestyle! Most of us Baby Boomer's have spent way too much time at the office, on a plane or out of town. At some point we wake up and realize time is passing us by and we need to find some balance in our lives.  Some of us do this by simply spending more time with their family.  Others take up flying, sky diving, scuba diving, hunting, fishing and simply enjoying the beauty of the outdoors.  If your like me, you do all of this and then some!  Please take a moment to enjoy learning about a lifestyle we call "Modern Rustic Living" where we combine the abundance of the outdoors and an appreciation of all things "natural' with the modern conveniences of which you have become accustom.  Maybe you are an aging Baby Boomer ready for retirement or a respected executive in your field that just needs some balance in your life by finding that perfect retreat in the woods where your cell phone only works when you want it to.
We are all about helping our clients Buy, Build or Sell homes that proved "Modern Rustic Living".  Most of the folks we work with just want to get away from the city and enjoy life a little.  To help these folks out, we focus exclusively on promoting developments in southeast United States that represent a lifestyle we call "Modern Rustic Living".   These are natural developments with an abundance of trees, rolling meadows, fishing lakes and streams, waterfalls and large acreage lots.  We encourage Green Building techniques and oversee construction projects all over the Southeast to assure your log or timber frame home is built to exacting standards.
If you are planning on building your dream home and need help getting it on paper, we have a design center in the North Georgia Mountains (just north of Atlanta) where we can sit down together and plan out exactly what your home will look like.  Or you can choose from one of our standard models (we have hundreds).  Either way, we are here to help you realize your dream of owning a Modern Rustic Living home gently nestled aside a bubbling creek or high atop a mountain looking down over the valley.
We focus exclusively on marketing homes made from natural materials and understand the unique character of a log, stone or heavy timber home.  From a small cabin in the woods to a large estate home on the river, we can help!  So if you are planning to build a log home or want one ready to move into, please give us a call or visit our web sites at
Modern Rustic Living Video
Meet The Modern Rustic Living Team Video
Modern Rustic Living Lifestyle Video