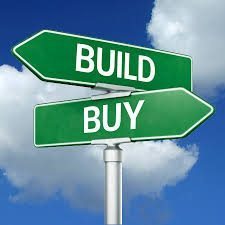 A new Trulia survey suggest that 41% of Americans would prefer to buy or build a new home than purchase an existing home.  Of those that would prefer a new home, just under half would be willing to pay more for the new home.  The challenge is it still costs more to build than buy an existing home in our current market.  Wise buyers are reaching out to better understand these dynamics.
The first step is to educate yourself on the differences between buying verses building.  In a growth real estate market, the differences between buying and building may be slight while in a declining or even in a stable real estate market, the cost to build will likely be more than the cost to buy a comparable home.  This is not to suggest you should buy rather than build.  Just understand you will likely have a larger investment requirement should you decide to build.   The good news is with a design/build approach you will get exactly what you want because it is custom-designed specifically to your design requirements.  It is also important to understand that all real estate markets are local and the cost differences between buying and building will vary.  Take the north Georgia market for example……Cherokee & Forsyth Counties (located just north of Atlanta) are booming.  As a result, the cost differential between buying and building has narrowed to about 15% to 20%.  In other words, it cost about 15% more to build than buy.  Just two years ago this cost differential was 30% to 35% in this same market.  Travel north to Pickens, Gilmer or Fannin counties and the differential is also down from 2 years ago, but to a lesser degree.  It costs about 25% to 30% more to build in these counties (down from 35% to 40% just two years ago.  The bottom line is it is important to understand your market and the availability of comparable properties.  As the inventory is depleted, the cost differential between buying and building will narrow.
The second step is to find a competent realtor and builder that can provide you with the information you need to make an informed decision.  In a perfect world, if you can find a person or company that offers both real estate services and design/build services all under one roof, you are more likely to receive an unbiased view of the dynamics of buying versus building.  Either way, do your homework and get the facts before diving in and deciding which is best for you.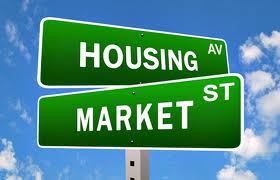 Market Trends
The current market of new home buyers typically fall into one of three categories.
Price Driven Buyer – The first and largest category are those buyers that are taking advantage of low cost and low interest rates.  The largest segment of these buyers are those purchasing homes for under $250,000.  The inventory of these low cost, high value homes is abundant and thus the large number of folks rushing to buy in this category.  This dynamic has created a double edged sword when it comes to financing however.  With lenders focused on the volume of loan applications for low dollar loans, a paradox has emerged with buyers that want more and need to borrow more money.  Many lenders are even considering a loan in excess of $300,000 to be a high risk.  With that said, there are alternative solutions and getting the right loan for you is always easier when you have an advocate on your side.
Stuck In The Middle Buyer – Many buyers want more house than what is available for $250,000 but less than $500,000.  These buyers usually know what they want, but may have no idea what it will cost.  They also often misinterpret the down real estate market with what it will cost to build.  The greatest challenge these buyers have is understanding the out-of-pocket requirements to build their dream home.  Let's use the buy vs. build examples stated above and run some real numbers to bring this into perspective.  Let's say you have a budget of $500,000 to build your new home in a market where comparable homes are being sold for 30% less (or $350,000 in this example).  If you're planning to borrow money to build your home, you need to understand the dynamic this creates.  A lender is going to lend you up to 80% of the "appraised value" – NOT the actual cost to build.  So in this example, a lender would loan you up to $280,000 (80% of the Appraised Value of $350,000).  That means you will be $220,000 out of pocket to build a $500,000 home.  That's almost 45% of the cost of the home.  If it is any consolation, this is down from 50% just a year ago. So the market IS improving – just slowly.  The bottom line is buyers have to put more equity into their new home when they decide to build vs. buy an existing home. Putting down 40% to 45% is common in our current market.  This has caused many buyers of mid-priced homes to wait or reconsider buying an existing home rather than building. Because of these dynamics, many of the mid-priced home buyers that still want to build are cash buyers or are converted to an existing home buyer.
I Know What I Want Buyer – These buyers often have realistic budgets.  They know what they want and they are willing to pay to get it.  Most of these buyers are prepared to spend somewhere between $500,000 and upwards of $1.5M.  These buyers have been paying attention, saving for years and are ready to design and build their dream home.  These homes are often intended to be their last home and therefore it has to be exactly what they want.  These buyers are usually willing to adjust their budget to get what they want as long as they are getting value for their investment.  These buyers are frequently demanding and expect a higher level of service.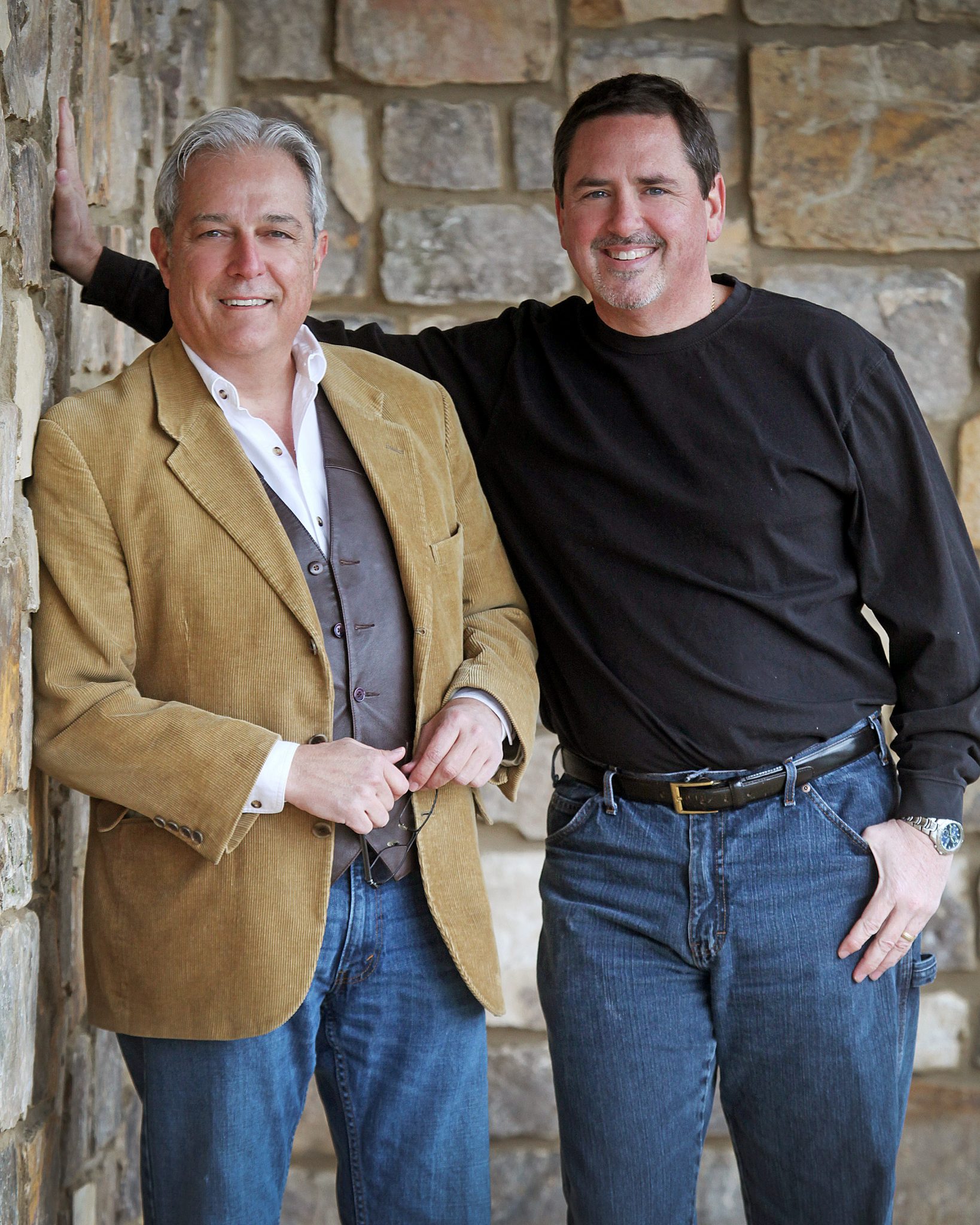 So What Is A Buyer To Do?
The first thing you need to do is recognize what kind of buyer you are.  If you are a price driven buyer and your budget is under $250,000, you will be best served buying an existing home.  If you are a mid level buyer with a budget of $250,000 to $500,000, you have a choice of buying or building.  Just understand if you decide to build, you are going to have to put 40% to 45% down on the cost of your new home.  If you have been saving for years and planning to build your last home with a budget of somewhere between $500,000 and $1.5M, you have probably decided to build your home exactly the way you want.  You are still going to have to put down 40% to 45% of the cost of the home, but you were probably planning to do that anyway.  Many of these high-end buyers know what a jumbo loan is and understand the interest rates are going to be higher for funds borrowed over $417,000.  As a result, we are seeing many of these buyers borrowing $417,000 and paying cash for the difference to avoid the higher interest rates.  Most of these buyers are budgeting $745,000 or more for their new home.  Using the examples described above, a build budget of $745,000 less 30% (or $521,500) to anticipate a worse case scenario for the appraised value, less 20% (for a traditional 80/20 loan) brings you to a loan of about $417,000 and an out of pocket investment of $328,000.
Summary – If you are planning to find a home already built, the next step is finding a competent realtor to walk you through the process of finding your dream home and helping you negotiate a fair and equitable price for your new home.  If you are planning to design and build your new home, the next step is to find a competent architectural designer or architect and a great builder.  If you are still undecided if you want to buy or build, you need to find a company that does all of the above.  Unfortunately, there are not many companies out there that offer an unbiased set of services that include real estate, architectural design and general contracting all under one roof.  There is one company that offers all these services all under one roof.  That company is Modern Rustic Homes.  They are uniquely equipped to walk you through the buy versus build options as well as connect you with the right lender that best meets your specific loan requirements.  They even have a  "New Home Concierge" who is responsible for helping you through the process.
To learn more, here are a few links that may be helpful:
Read About Modern Rustic Homes in Log Home Living Magazine