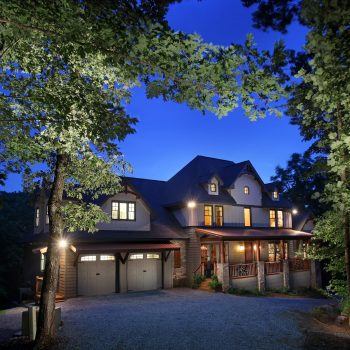 After 28 years of living with the two seasons of "hot and hurricane", this family was ready for a change of venue. The decision was strategic. Move to a place that was equally distanced from family, provided four moderate seasons and access to a major airport. Not yet ready to retire, but ready for a new lifestyle, North Georgia won out and Crazy Fox Lodge was born.
The client was open-minded about options. Buy something already built or purchase land and design a house to fit the site. What they found was a solution somewhere in the middle. Our initial search revealed a house that had been built to the "dry-in" stage, then abandoned by the builder when the recession hit. It sat for 28 months. The shell had a good roof, was protected with house wrap and had most of the windows and doors in place. Structurally it was sound, and provided a blank canvas. What transformed was amazing.
By adjusting a few windows and doors we improved the flow, established site lines and changed the look from provincial to traditional. With approximately 7000 square feet to work with the spaces were open and functional. We added porches to the front to welcome quests, and porches at the rear to provide outdoor living. By combining rustic heavy timbers, blue pine and rough cut paneling, drywall and stone the interior has a variety of textures. Thoughtful built-in cabinets provide the great storage for books, art objects, family photos and collectables. Every room has its own personality, but the overall look and feel is modern rustic living.
Another consideration was energy efficiency. By insulating the house with closed cell spray foam insulation, installing high SEER rated heat pumps and building porches to shade the sun, the utility bills are modest, and in fact less than their previous home that was 1/3 the size. Reduced maintenance was also a concern. Fiber cement siding was used with high performance paint to alleviate exterior maintenance.
One measure of a job well done is that we have clients that are now friends. The relationship is the result of pulling together the right team to tackle the project, each adding their talents, skills and creativity.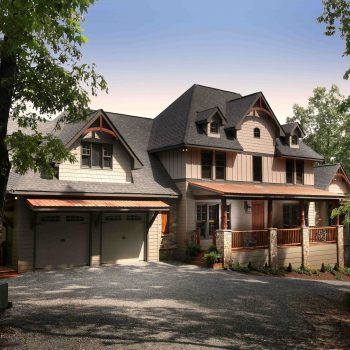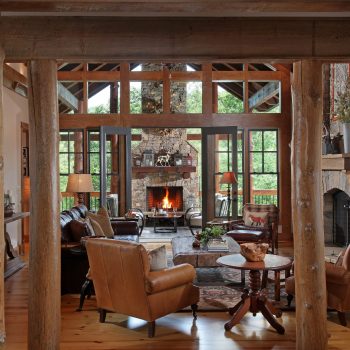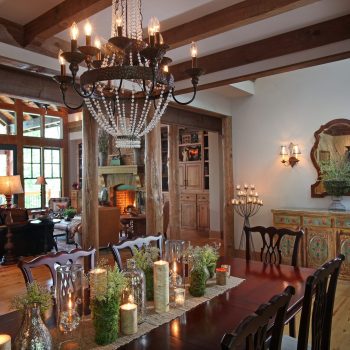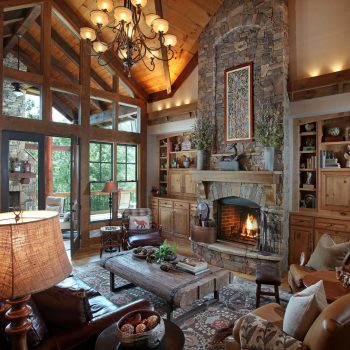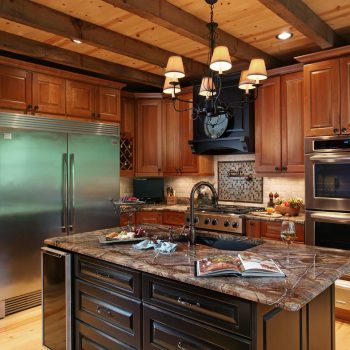 6. Attention to details makes this kitchen both beautiful and functional. The side by side refrigerator freezer, double ovens and five burner stove are well positioned to accommodate this serious cook. What you do not see is the generous pantry directly adjacent to the kitchen which was designer for food storage and for those small appliances and serving pieces used less often.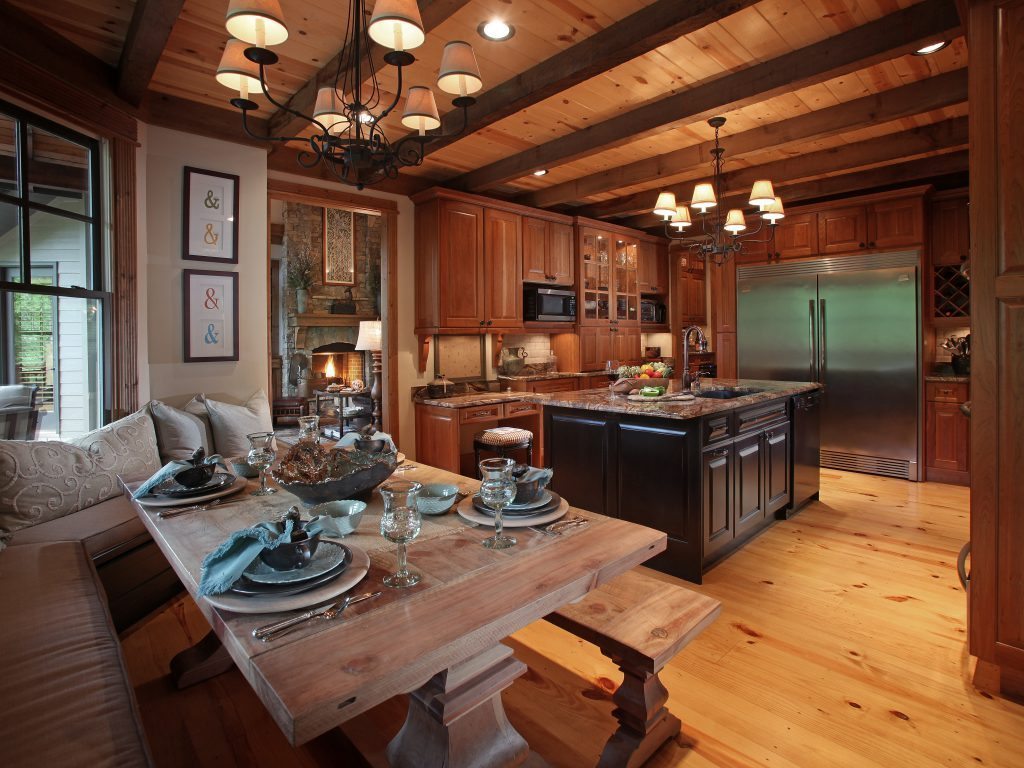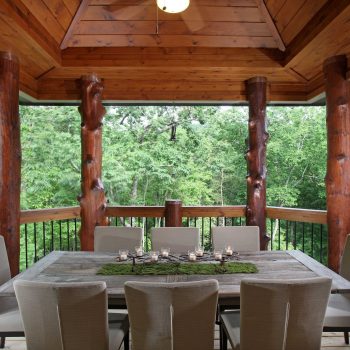 The Dining Porch seats 8 easily and allows for al fresco entertaining.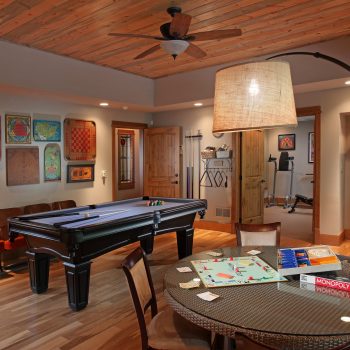 The terrace level (basement) game room is perfect for keeping family and friends entertained. Just beyond the game room is a well outfitted exercise room.
This media room makes going to the movies obsolete. The movie posters on the walls were chosen for favorites the family has seen before.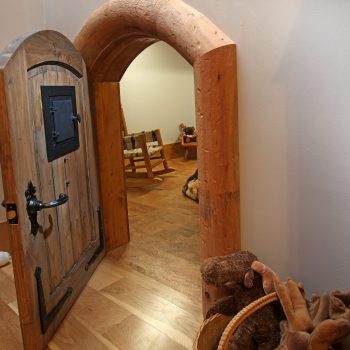 A bit of whimsy and a place of discovery for children is just behind this 3 foot high Hobbit Door.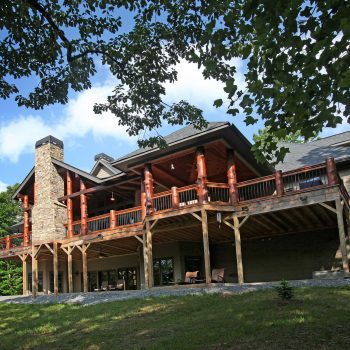 Rear view of the Crazy Fox Lodge
* This property is available for tour to well qualified buyers. Please contact Modern Rustic Homes at 706-273-7140 or by email at Info@ModernRusticHomes.com to learn more about this home and/or to schedule a tour.