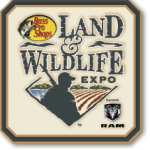 Modern Rustic Homes will be showing at the Land & Wildlife Expo in Nashville, TN. Details as follows:
Date & Times
Friday, August 10, 2012 from 9:00AM – 8:00PM
Saturday, August 11, 2012 from 9:00AM -6:00PM
Joining us will be landowners, land managers and hunters from all over the country. If you have passion for your land and the wildlife that thrives there, please join us and the nation's leading conservation organizations who will share our common enthusiasm for hunting, land preservation, habitat development, wildlife management and a lifestyle we call "Modern Rustic Living".
Registration closed
Modern Rustic Homes will be featuring examples of our work, including the Wild Turkey Lodge, the Ponderosa Lodge and the Lake Bluff Lodge (See Below):
Wild Turkey Lodge
Ponderosa Lodge
Lake Bluff Lodge (Under Construction)
To kick off this project we sat down with our clients to better understand what they wanted. After gathering what we call "program data" we created conceptual drawings of their new home. You may preview the Conceptual Drawings here. Upon the final approval of these drawings we created CAD drawings of the new home for our clients. Copies of these are available on request. Check back with us often to see our progress and to learn how we help our clients build more than a home. We help them realize a lifestyle we call "Modern Rustic Living".
Please leave your questions and comments below and/or join us on Houzz.com & Facebook.