Good design
If you don't instantly recognize
good design
, you are more likely to feel it. You are immediately comfortable with your surroundings, the fit and function just feels right. This is true, be it a hand held object such as a cell phone, the ride you experience behind the wheel of a car or the sense of place you have as you enter a room. These are sensory responses to logical, well thought out solutions, I call it good design.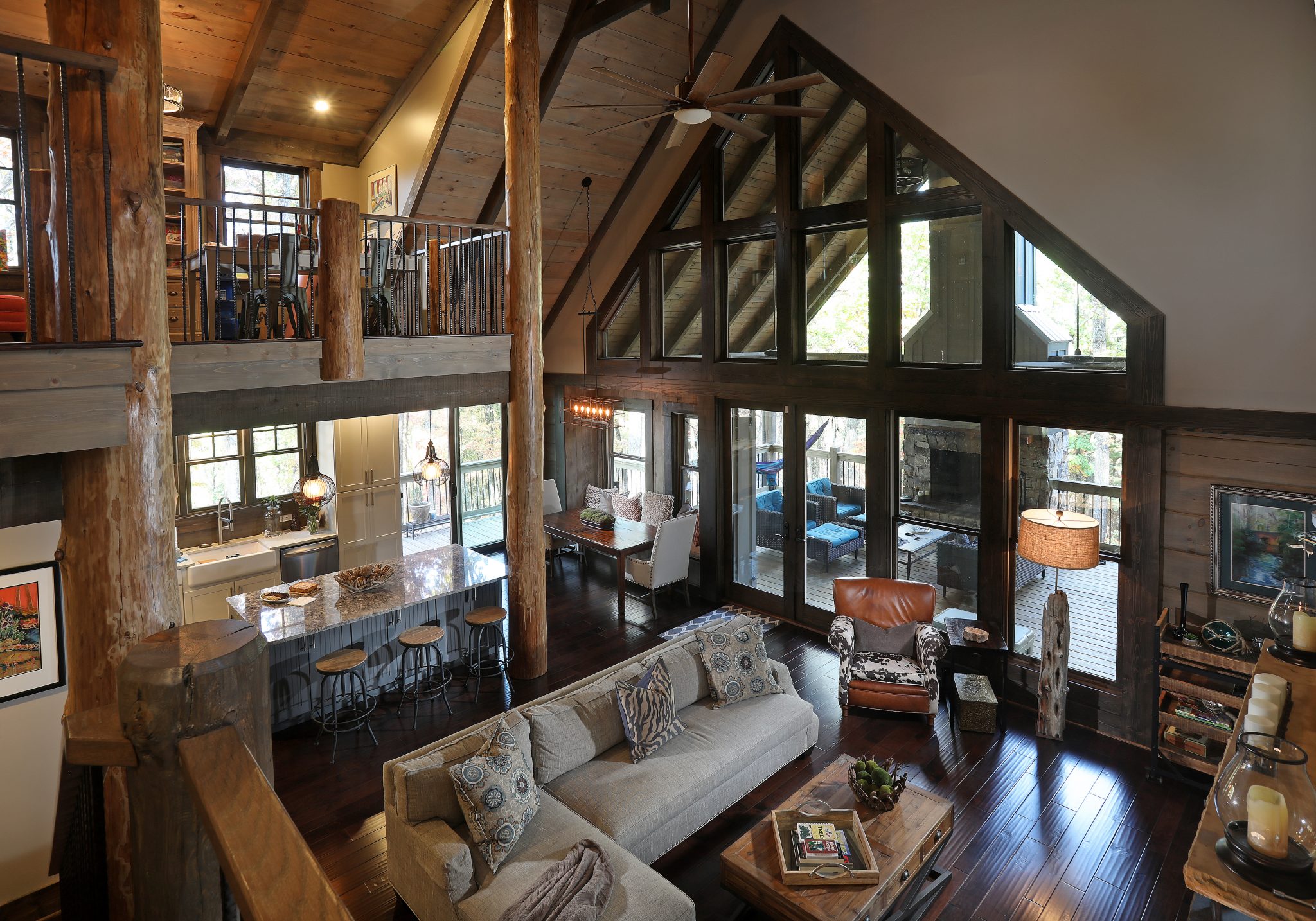 Residential design blends emotion, spirit and physical to create a house with soul. In this exercise, size does not matter. It is about scale, detail and pattern. Today our homes are an expression of who we are, what we value and how we live. To get there relationships are established between space, light and line.  It is a real pleasure to walk into a room and feel order, focus and interest. How we make this happen respects a handful of techniques to create good design. When you enter a room and your
field of vision
extends beyond what you expected, you experience a sense of depth and spaciousness. The room is more than four walls. To an architect or residential designer this is called
enfilade
. By aligning architectural elements such as walls, windows, doorways and columns, you establish a visual axis. You can survey much of the house from one vantage point; you experience coziness and openness together. Unless you create a
focal point
in a room, your eye will wander….the focal point allows your eye to arrive at a resting place. The classic example is a fireplace. It can also be artwork, an unusual window or a lighting fixture. For a focal point to work the room needs a sense of balance or symmetry. The focal point will occupy the middle of the space. It can be framed by furniture, walls, windows, light or doorways. One architectural feature often underestimated is
fenestration
. This is the order and placement of windows and doors in a structure. This one detail will make or break the curb appeal and/or comfort of a house. It will define the architectural style, the pattern of light and the sense of order in a room. When a window occupies a wall it should balance the space, allow for furniture and provide illumination. Windows also provide
transparency.
This is more than seeing into the space beyond. It liberates the space, brings the outdoors in, allows you to experience the changes of day light, weather, landscapes. A room without a window is a cell. A room of windows becomes a gallery. You experience the subtle patterns of shadow and light, as well as the seasonal changes in the landscape. You may remember how you experienced your grandparents house with sloped ceilings, irregular spaces, nooks and crannies….houses built generations ago used all of the space for living. Today, too often, the rooms of a house are no more than drywall boxes…no interest or character. Fortunately log and timber frame homes often have vaulted ceilings, large and small rooms, creating an exchange of spaces that makes the house more dynamic. When you enter a small foyer and then step into an expansive great room, you experience the space with interest and surprise. These shaped spaces give you a greater sensory experience. You can give a small house some wonder by making the second floor bedrooms open to the underside of the sloped roof. Dormers are often added for windows and additional usable space. Again you create shaped spaces that are usable and exciting. Shaped spaces may also accentuate the architectural style of the house. Gabled or shed roof dormers will suggest a particular architecture. When you add exposed timbers that carry the weight of the roof, the room has even more interest as you anticipate the utility of the structure. A shaped space may be subtle, as a box bay window that is used as a reading nook with great light, and an intimate feel. Barrel vaulted ceilings, tray ceilings, rounded banisters, art alcoves, or openings in walls between rooms also shape spaces adding light, depth and interest to the space.' If you have had the chance to visit Thomas Jefferson's Monticello, you may recall that he tucked away the staircases from the first to second floor. Out of sight and out of mind. They were also narrow and steep. If you have seen Biltmore Castle in Asheville, North Carolina you will remember the magnificent spiral staircase to the left of the entrance hall. It was an enticing staircase that carried your spirit up four floors. Which one do you think was more exciting? Your home doesn't need to be a castle to have an enticing staircase. Using materials in artistic ways, opening floors up and or down makes the space much more interesting. Adding landings to a staircase makes it more comfortable to use. With a bench on the landing you can take a break if need be. With windows in the stairwell you now have a great source of light. The staircase can be straight, spiral, switchback or L shaped. If the space, craftsmanship, the materials and the light are thought out you will have good design. The way details are executed will be the finishing touch to good design. This is true from the floor to the ceiling. You do not need to use expensive materials to get a good look, but you do need to have excellent craftsmanship. This is the fit of one material joining another. When mitered corners are correct, materials intersect at the appropriate level, when the fixture is centered over the table, or the scale of windows to wall is balance the space is relaxing. Details will also define the style of the home. A craftsman style bungalow has distinct trim details that are simple and elegant. Each style will have its own architectural appeal. At its most functional level, good design solves problems. Room adjacencies are designed for your convenience. Doors swing in the right direction. Storage is sufficient.  Good design will evoke feelings of grandeur or coziness.  It will mold your experience be it one of grandeur or calmness. You can entertain friends and family. You can also relax in your private space. Good design will also conserve energy, reduce maintenance, and provide lifestyle considerations as you age in place. Good design doesn't sacrifice utility for aesthetics. Ultimately, good design also represents who you are, what you value, how you live. One more thought. Good design is also a process. Let's enjoy the process together. Michael Grant, Residential Designer